Break out your spikes because in just 4 days we will be having the first of 4 track days at the UofT Varsity track.  This
Saturday May 17th 
from 
8am to 10am
 we will be running a 3000m race (7.5 laps) first and then a fun relay to finish off the day of 4×400.  The relay teams will be set up to ensure a close finish between them all.  After the track everyone is invited to a brunch at the Bedford Academy just north of the track (36 Prince Arthur Ave).
There will be no Friday Track workout as a result of this.
So if you don't plan on racing, I do ask for a call for volunteers to help us time all the people coming out and to assist in lap counting perhaps.  For those attending please respond to 
coach.longboat@gmail.com
 or on the Facebook post.  It will be a great time and I look forward to the people coming out! If you have any questions about the post-race brunch at Bedford Academy, please email Laura Lipcsei at 
social.longboat@gmail.com
.
Where: UofT Varsity Track
What: 3000m then 4x400m relay
After: Brunch @ Bedford Academy at 
10:30am
Need: Runners and Volunteers let me know if you're coming!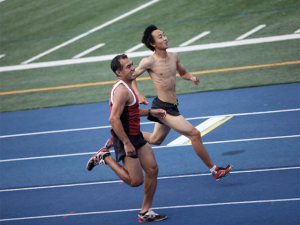 See you out there!