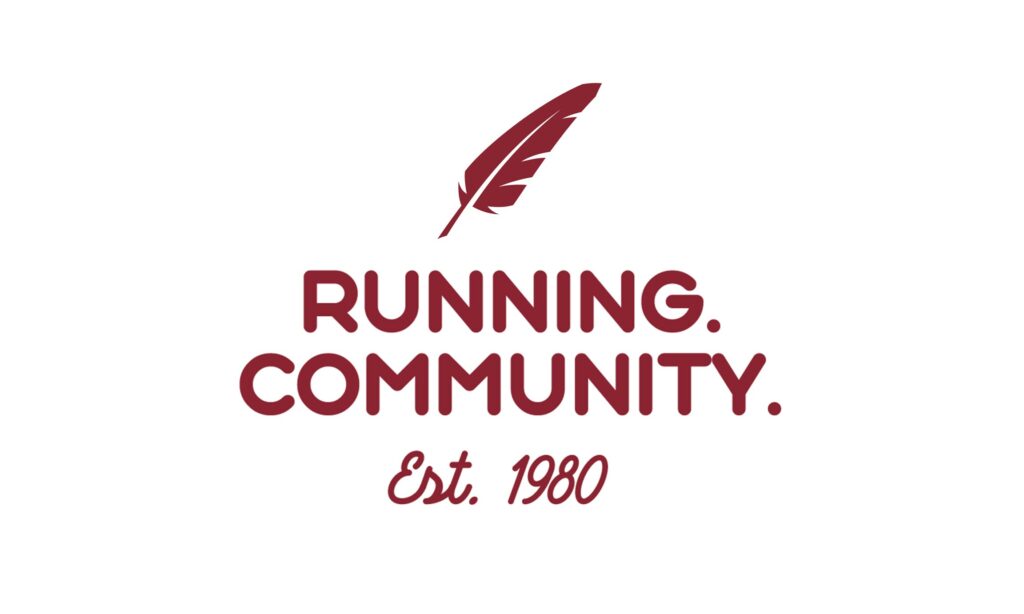 Welcome to Longboat Roadrunners
Longboat Roadrunners is among the top running clubs in the Greater Toronto Area. Whether your goal is to qualify for the Boston Marathon, set a personal best at the Pride & Remembrance Run 5K, or just to enjoy running with people who are excited to talking about kilometers, splits, and energy gels – Longboat is the club for you! Our coaches are some of the best in the GTA and will help you achieve your goals and stay injury free.
We are a not-for-profit organization that loves to run, and we succeed by pushing ourselves and each other.
We care about results, but it's more than that: it's the camaraderie of running together and celebrating milestones (our club was started with a case of beer after all…).
Longboat hosts many events throughout the year, from the "flat" cross-country race and the grueling one-hour on the track to our awards evening and new members' brunch. We are also proud hosts of the annual Toronto Island Run, held each September on Toronto Island. This 5K and 10K race is one of the most highly anticipated in the GTA, with sold out races the past two years. And then of course there is our best kept secret, the Sunset Shuffle!
As Longboat Roadrunners, we run to honour the spirit of Onondaga runner Tom Longboat; a member of the Six Nations of the Grand River, Canadian soldier, and Boston Marathon champion.
The land we are standing on today is the traditional territory of many nations including the Mississaugas of the Credit, the Anishnabeg, the Chippewa, the Haudenosaunee and the Wendat peoples and is now home to many diverse First Nations, Inuit, and Métis Peoples.
We also acknowledge that Toronto is covered by Treaty 13 signed with the Mississaugas of the Credit, and the Williams Treaties signed with multiple Mississaugas and Chippewa bands.
---
Run with us. Fly your feather.
Wednesday runs from the University Settlement House & Sunday long runs from the West End YMCA are back! Interested in joining us? Just show up – no RSVP required. Lockers & shower facilities are available at both locations.
Check out our Facebook group for updates from our Coaching Coordinator, as we occasionally have special events happening where we'll be meeting at a different location (i.e. Summer Track Series).
Wednesdays at 6:00pm at University Settlement
Wednesday workouts start at the University Settlement House (map). We then head down to the Martin Goodman Trail (MGT) where we generally do a tempo workout. The workouts are posted on Facebook & distributed via email at the start of the week. We usually all do the same workout (with coaches tweaking workouts for individual needs). This is where you get to experience the group training effect – running in the pack will make everything better!
Expected total distance: 12 km – 16 km (although there are a few members who run 8 – 10 km)
Pace: Once we get to the MGT we break out into smaller pace groups, ranging from sub-3 hour marathoners to 6:00/km+ runners.
Note: Longboat members have access to the change rooms with lockers to store belongings and showers to use after the run (you must bring your own lock, towel, toiletries, etc.).
The first Wednesday of every month, we will head to a local establishment after the run for pub night.
Saturdays at 8:30am at High Park
Our weekly social run (or walk) through High Park is back, same great trails and company.
We meet at the High Park Bloor St. entrance (by the fountain) 15 minutes prior to the start for a casual, recreational run on the trails in High Park. The distance is generally between 6 km (one loop of the park) or 10 km (two loops).
Some members meet afterwards for coffee or brunch at the Grenadier Café (map), located at the top of the High Park loop.
Sundays at 8:00am at West End YMCA
Sundays are for longer runs. We meet at the YMCA (map) and will follow one of the several running routes that wind through our wonderful city. Routes and distance options are posted on Facebook.
Expected total distance: 15 km – 32 km (with various turnaround options – your coach will help you pick a pace and distance)
Pace: There are multiple groups, but you should be comfortable at 5:30/km.
Note: Runners have free access to the change rooms (you must bring your own lock, towel, shampoo, etc.) on Sunday provided you bring some photo ID.
Last Sunday of the Month at 8:00am at Leslie/Lakeshore Starbucks
Special east end run! The last Sunday of every month we will meet at the Leslie/Lakeshore Starbucks for the long run.
Main group departs at 8:00am but we will loop back again around 8:30am for those who are starting later.
Other Runs
Friday 'Fun Day'
Either track or hill repeats (depending on where we are in the season). This isn't always regular, but we'll post on Facebook when it happens.
Sunday Alternate Long Run at 8:00am at St. Clair/Vaughn Rd.
Meeting point is at the St. Clair Tim Hortons. Get in touch with us for further details.
Sounds good? Well, what are you waiting for then, come join us for a run!
Ready to commit to join Longboat? Time to sign up and put on the famous flying feather!