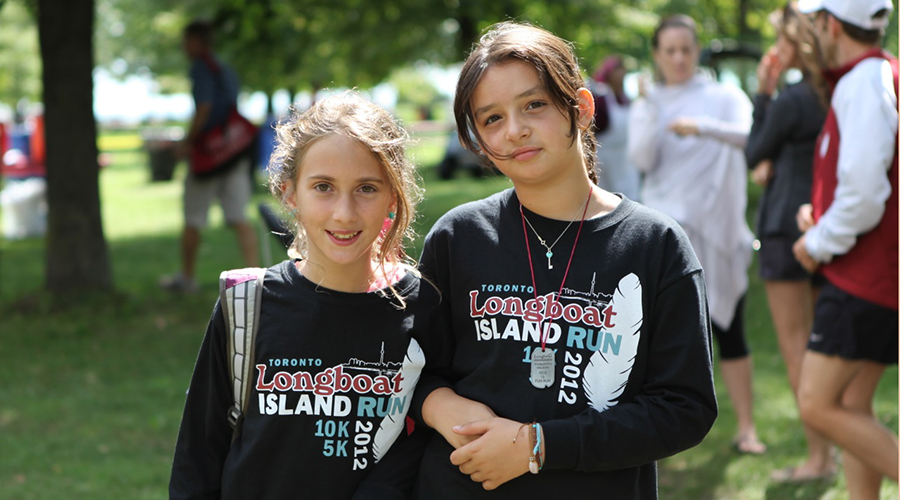 Mark September 8th on your calendars! All Longboat members are required to volunteer at the Toronto Island Run.
To all members of Longboat Roadrunners:
As a member of Longboat, one of your obligations to the club is to volunteer at the Toronto Island Run. This is our day to give back to the community.
The expectation is that you volunteer at the race, not run it. A duty roster is being put together and will be sent out to members in the coming weeks. Please email vicepresident@longboatroadrunners.com if you:
Cannot join us on race day (your excuse must be really, really good!);
Are trained/certified in CPR;
Want to help with a specific job (e.g. registration, course marshal, water stations, BBQ, etc.);
Are interested in helping with pick-ups on Saturday September 7th and drop-offs on Sunday September 8th (you will be required to drive a cube truck – this is an important job!);
Are able to work at kit pick-up on Friday September 6th and Saturday September 7th (3 people per 3-hour time block); and/or
Wish to run the 5K as part of the OMA Road Race Championship Series (you will be assigned a task before or after the race).
We will be accepting up to 1,700 participants this year… making this the biggest race ever! Every hand (and then some) is needed on deck. Due to the increased number of participants, there will be two BBQ stations instead of one, creating four lines instead of two. This is going to require a lot of people power and many of you will be asked to work the BBQ at some point in the day.
All members are asked to become familiar with the details of the race. Please check out the race website and be prepared to answer all sorts of questions from participants on race day. The Toronto Island Run attracts many runners who are racing for the first-time. They are just as anxious and nervous as you were at your first race! Please make the extra effort to help runners and their families to find their way around, have a great race and to enjoy the party afterwards.
Every year, the club receives emails gushing about the event. People always say that it is the Longboat crew who makes this event so special – Nobody does it like we do it!
I look forward to putting on the best Longboat Toronto Island Run ever! Together we will make that happen.
Lynn Bourque
Longboat Toronto Island Run