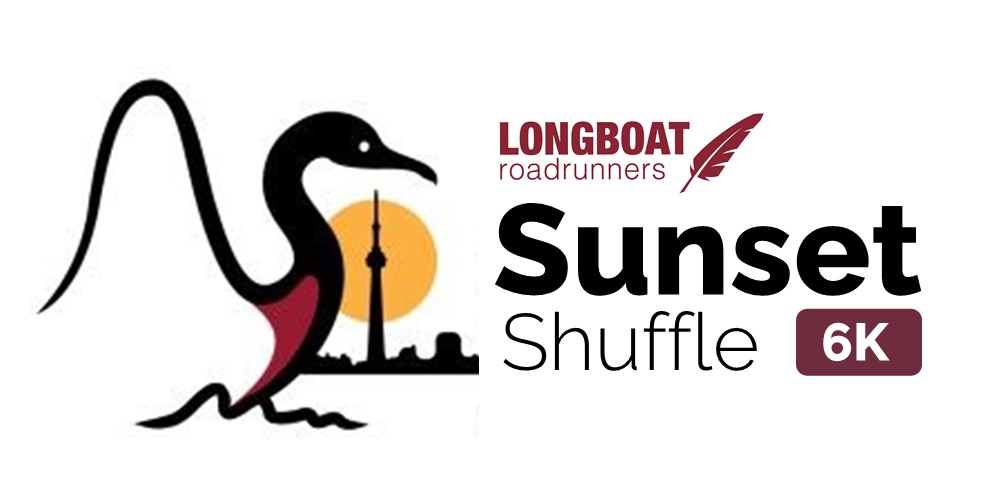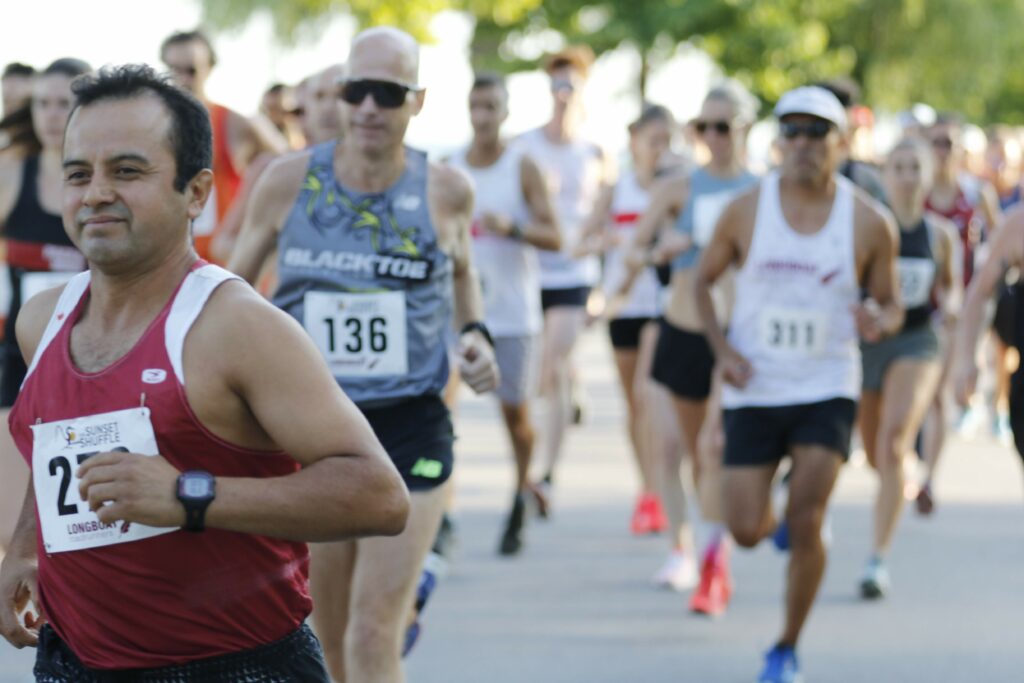 Toronto's Best Kept Secret
When Get Out There magazine highlighted four of Canada's most unique races, the Sunset Shuffle was one of their choices: A scenic sunset run on the Toronto Island with a casual, laid-back vibe (although expect the race to be flat and fast), and a spectacular view from the ferry on the way home!
Date: Thursday, August 10, 2023
Races:
6 km Run/Walk
NEW! Kids Run
Time:
6:35 pm – Kids Run Start
7:00 pm – 6 km Run/Walk Start
Give yourself enough time to catch the ferry and get to the start line on time!
Location: Centre Island Pavilion
Post-Race Picnic is Back! Come and enjoy a complimentary picnic after the race, with Subway sandwiches, non-alcoholic drinks, and snacks. A limited number of food tickets are also available for purchase for spectators.
Stay for the Award Ceremony and be eligible for free draw prizes (including 4 free pairs of PUMA running shoes and a "Run Better" prize pack worth $350 from Foundation Physiotherapy!)
6km SOLD OUT!
BIB PICK UP
Bib pick up is at The Runners Shop (374 Bloor St. west, at Bloor and Spadina).
Available the following dates:
Sat. Aug 5, 10-5pm
Sunday Aug 6, 12-4pm.
Tuesday Aug 8, 10-6pm.
Wednesday Aug 9, 10-6pm.
Note The Runners Shop is Closed on the holiday Monday Aug 7.
LOCATION
Registration and start/finish will take place at the Centre Island Pavilion.
The course starts on Lakeshore Avenue, just south of the Centre Island Pavilion, and follows a counter-clockwise route around Centre Island. The finish is off Lakeshore Avenue near the Pavilion.
Please see link for the route map: https://www.mappedometer.com/?maproute=759087
START TIME
Races begin promptly – 6:35 pm (Kids Run) and 7:00 pm (6 km Run/Walk) on Thursday, August 10, 2023.
To arrive at the Centre Island Pavilion on time, please take the Centre Island Ferry. The Ferry leaves the City side at 4:40 pm, 5:20 pm and 6:00 pm. Please note that the Pavilion is 700 metres (10 minute walk) from the Centre Island Ferry Docks, so plan accordingly.
Check the Ferry Schedule here
GETTING THERE
Avoid the line ups – click here to buy your ferry tickets online!
RACE CATEGORIES
This year we have added 5 new age group awards, and will be awarding the top 3 male and female age groups by 5 year increments!
Medals will be awarded to the top 3 overall male and female categories, as well as the top male and female in the following age group categories:
Under 20, 20-24, 25-29, 30-34, 35-39, 40-44, 45-49, 50-54, 55-59, 60-64, 65-69, 70+
In addition, PUMA will be awarding athletic prize packs to the top 3 overall finishers in the male and female categories, as well as the top master (40+) male and female categories.
NEW! KIDS RUN
Get the whole family running with our new Kids Run. All ages welcome!
Kids Run starts at 6:35pm. It will have the same finish as the 6km race.
Adults can run with their kids.
Kids ages 6 and up have the option to run alone. Parents/Caregivers please meet your child at the finish line.
Kids will also receive a medal, an event bib number, complimentary post-race picnic, and a copy of "Meet Tom Longboat," a Scholastic Canada Biography book by Elizabeth MacLeod, generously donated from Scholastic!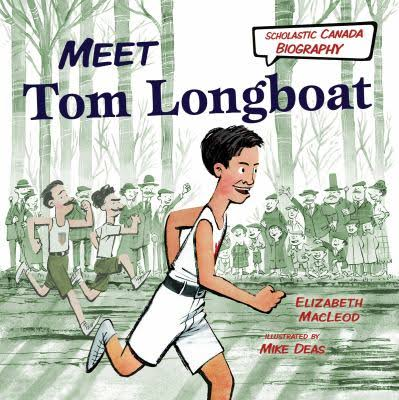 ENTRY FEE
6km Race:
$30 + HST (early bird pricing until May31)
$35 + HST (June 1 – June 30)
$40 + HST (July 1 – August 7)
August 7 is final day to register.
Tot Trot Kids Race:
$15 + HST
We will be following the current Ontario provincial guidelines around COVID-19.
QUESTIONS?
Check out our Sunset Shuffle FAQs

For any other questions, contact communications@longboatroadrunners.com
Our CHARITY PARTNER – START2FINISH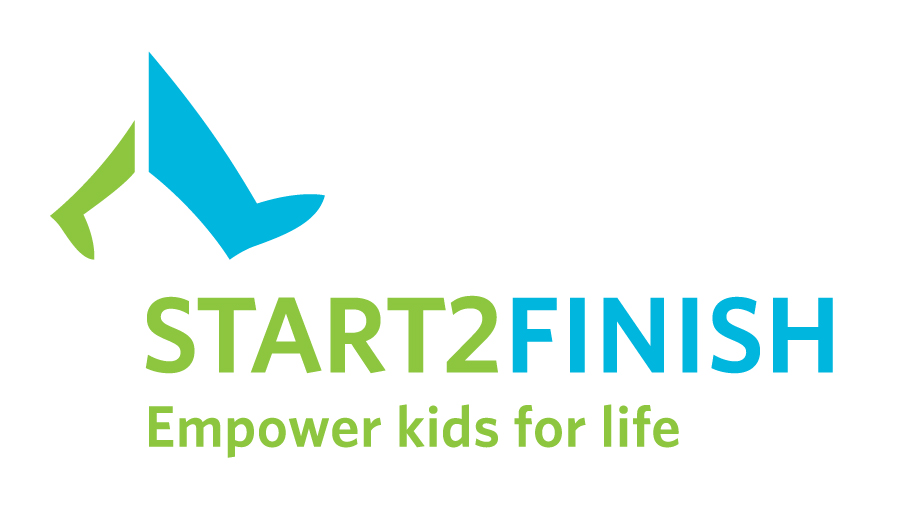 We are pleased to announce that we will be partnering with Start2Finish again this year. Start2Finish's mission is to break the cycle of child poverty by providing ongoing educational support to Canada's at risk children throughout their school years, nurturing mind, body and social health so they are empowered to succeed and become role models for change.
Our amazing sponsors!
---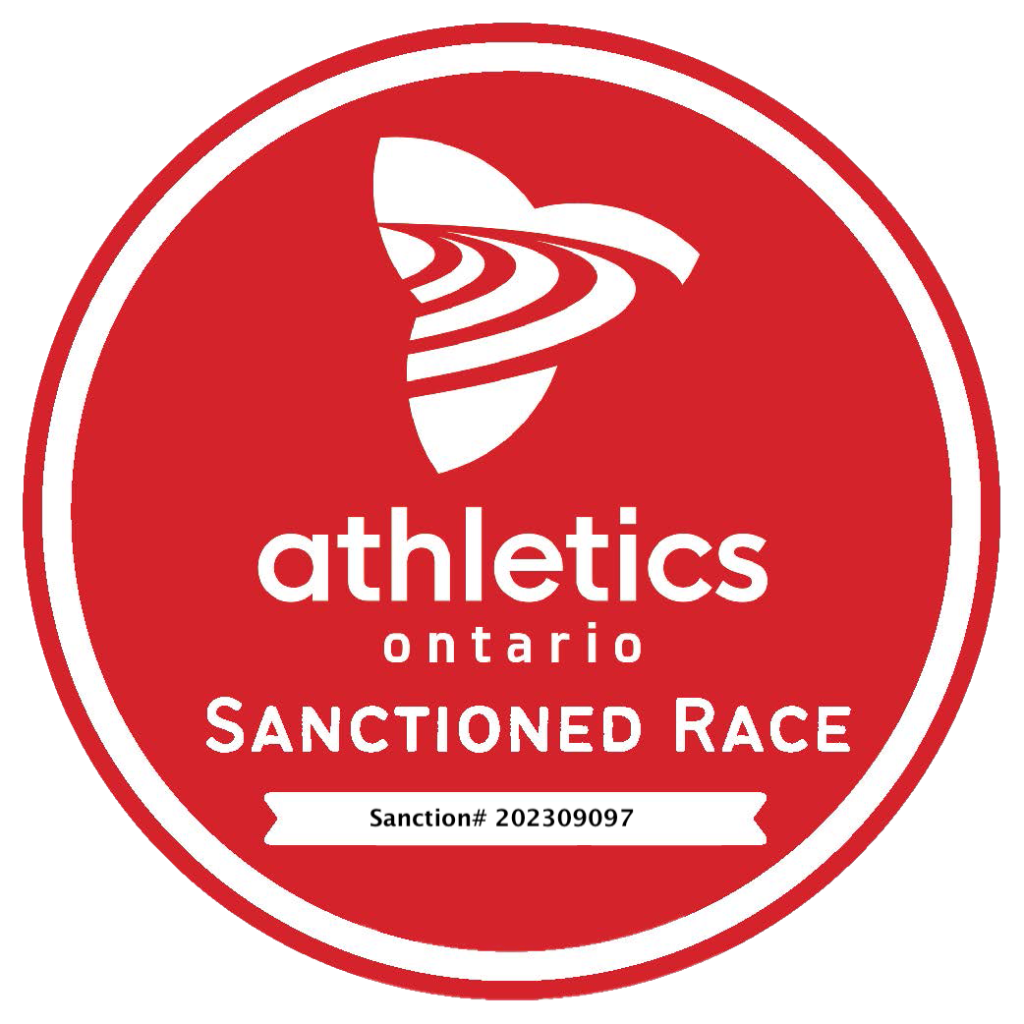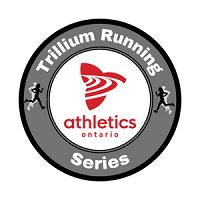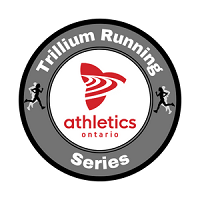 The Sunset Shuffle is an Athletics Ontario sanctioned race.
If you would like to be included in the Trillium Running Series as an Athletics Ontario member (which is also an Athletics Canada membership), please register here for a Road & Trail membership.
If you have any further questions about the Trillium Series, please contact sherylpreston@athleticsontario.ca
---
Want to train for the race?
Join Longboat for a run! Team runs on Wednesdays and Sundays.
Contact Longboat Roadrunners
Email us at communications@longboatroadrunners.com