Whether you are training to improve your 10K time, to survive your first ultra-marathon, or to crush the beer mile, experienced and knowledgeable Longboat coaches can get you to the finish line faster.

Every Longboat member receives informal training advice when they run with the club (whether they want it or not). Members who sign up for optional coaching services are also assigned to one of the club's coaches (bios listed below), based on their personal goals. The coaches work individually with members to develop a custom training program and offer advice on goal setting, pacing and injury prevention. Athletes are expected to maintain regular communication with their coach and provide updates/reports on their progress.

There is a $75 (+HST) annual fee for coaching services. If you are interested in coaching through Longboat or would like further information, please contact us.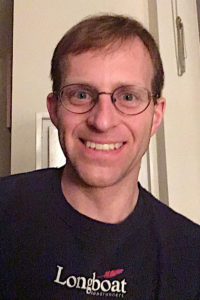 Steve Metzger (Coaching Coordinator)
Steve has coached elementary school cross-country and track and field for the past 16 years and began coaching adults in 2009 with a Running Room Marathon clinic. From the beginning, he has focused on the safe development of athletes whatever the age, focusing on gradual growth, injury prevention, consistent work and personal fulfilment. Currently, he is in the process of being certified as a NCCP Club Coach (Endurance).
---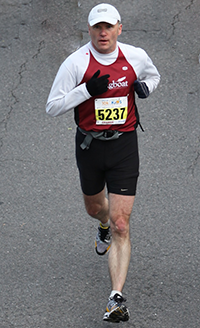 George Hubbard
George has been coaching, mentoring and pacing athletes since 1984. Over the last 36 years, he has provided over 300 individualized programs for events from the 5K to the marathon.
George served as the club Coaching Coordinator (head coach) from 2007 to 2009. He has also been a part of a coaching group at Longboat since 2015, providing weekly guidance to anywhere from 6 to 15 athletes. Five of his athletes qualified for the 2019 Boston Marathon – in age groups from 30-34 to 50-54.
In addition to coaching, he has also held other Longboat Executive roles as well – newsletter editor, Secretary and Vice President. George is our current Race Director for the Longboat Toronto Island Run and the Sunset Shuffle.
George joined Longboat in 2000, and has raced track, cross-country and road races in club colours. Since 1981, George has participated in over 500 races.
Whether you are just beginning your running, or are well established, George looks forward to working with athletes and helping them meet and exceed their goals.
---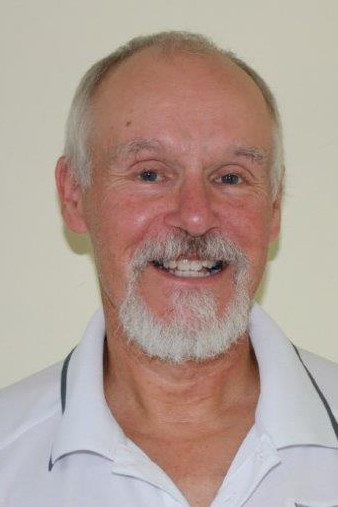 Timo Uuksulainen
Timo has been an active runner since 1969 and coach since 1978. Tim helped co-found the Longboat Roadrunners, where he served as the club's first head coach from 1981- 1995. Tim is a NCCP level 3 certified Distance Coach and has coached at both the high school and university levels, and at several clubs since 1978. Some of Timo's athletes have won medals at OFSAA, Canada Games, Ontario University Cross Country Championships, while others have represented Canada internationally at the World Cross Country Championships, Ekiden Relay in Japan, road races and International marathons. Athletes he has coached have won the Around the Bay 30K and marathons in Toronto (3 times women, 1 male), Grandmas, PEI, Massey, Hamilton, Niagara Falls with top 10 female placings at Boston, New York, Chicago and Osaka.
Although Timo has been coaching for a long time, coaching new athletes is always a unique experience as every athlete is different. Each one has their own goals, aspirations and the challenges of juggling work, school and family lives. He thinks Longboat has always been the perfect club to balance running and demands of life. The fun and challenging part has been to work as a team of two, to try and realize an individual's potential over time. It is always very satisfying when athletes have reached or exceeded their goals. One of Timo's favourite quotes is "motivation and discipline = consistency. Consistency and progression = Success."
Having overcome tuberculosis while in high school, Tim took up running to heal. He has completed over 800 races with personal best times of: 5K 14:58, 8K 25:02, 10K 31:15, Half Marathon 1:11:40, Marathon 2:32:28.
---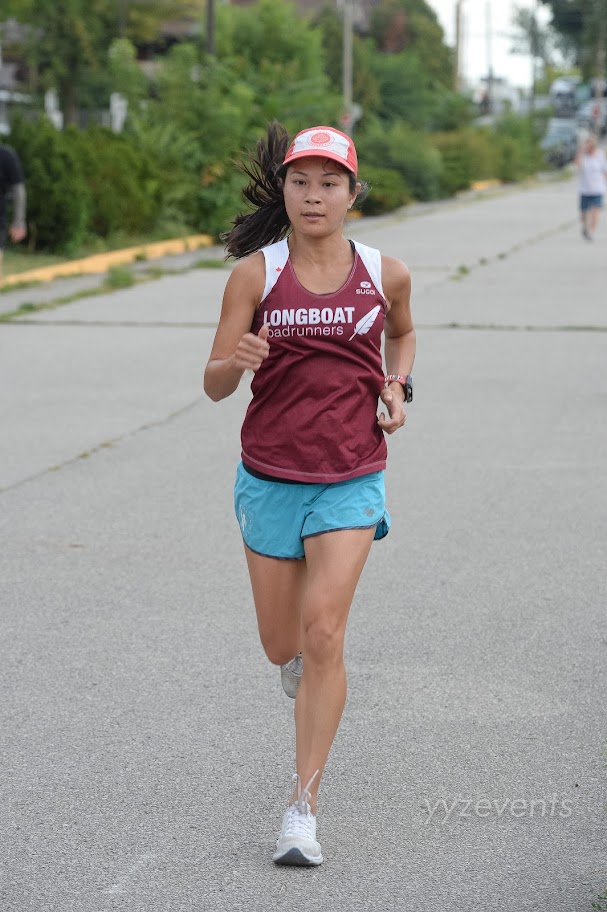 Lily Wu
Lily Wu is our newest Longboat Roadrunners Run Coach. She is a registered nurse with a Masters of Nursing, as well as a certified personal trainer and yoga instructor. In the past 14 years, she has raced distances from 2K to 50K, finished 19 marathons, 6 Boston qualifiers, completed triathlons (including two half-Ironmans and a full Ironman), trained through two pregnancies, and still pushes her 1 and 5-year old boys on stroller runs. Lily has been coaching for the past two years providing individualized training programs of any distance with a focus on injury-prevention for new to experienced runners. She is currently completing the National Coaching Certification Program. In addition, she is being mentored by long time Longboat coach and one of the original founders of the club, Timo Uukulainen, who continues to bring valuable insights to improving herself and her athletes. Her greatest joy is working one-on-one with her athletes, providing weekly guidance so they may reach their highest physical and mental performance.